Kara and Kevin love traveling and it was through a church trip to Madrid, Spain and to The Vatican in Rome that they became really close friends! For their engagement session, Kara and Kevin wanted to head back to Kara's Alma Mater; the University of Michigan. I love the city of Ann Arbor and the University of Michigan campus so much because the architecture is just so stunning! Even though I am a frequent visitor, I feel like there are always new places to discover with every couple who has a love for U of M.
The entire time I was photographing Kara + Kevin, I could tell that Kevin is definitely the type of guy who loves to have fun and who loves to make Kara laugh! Kara and Kevin were such superstars during their engagement session that even a random pedestrian asked to take their photo too! **Celebrity status!!** Kara loves education and she is more of a type-A personality. In fact, the later personality trait played into the story of how Kevin proposed last year!
Kara and Kevin decided to visit Kara's college roommate, Holly, who lived in Chicago over Memorial Day weekend, and Kara created a while itinerary of things to see like the Shedd Aquarium, the Field Museum, and more (I totally do this too - where are my other type-A brides at?!). On one evening, Kara made sure to schedule in some free time where they could just walk around the city and explore before their dinner plans. Holly decided to go with Kara + Kevin, and she brought a camera along with the secret purpose of documenting the proposal! They all walked along a bike path near Lake Michigan when Holly and Kevin started to hang back. Kara continued for a few more paces before realizing everyone else had stopped walking, and when she turned around was surprised to see Kevin down on one knee!! After an excited, "Yes!" a police officer walked up to them to inform them that they were on an active bike path and had to move out of the way, which was pretty amusing to Kara and Kevin! They felt the moment couldn't have been more perfect; love and commitment filled with just a touch of silly!
I hope you enjoy some of my favorites from Kara + Kevin's engagement session!⠀
Love,
Courtney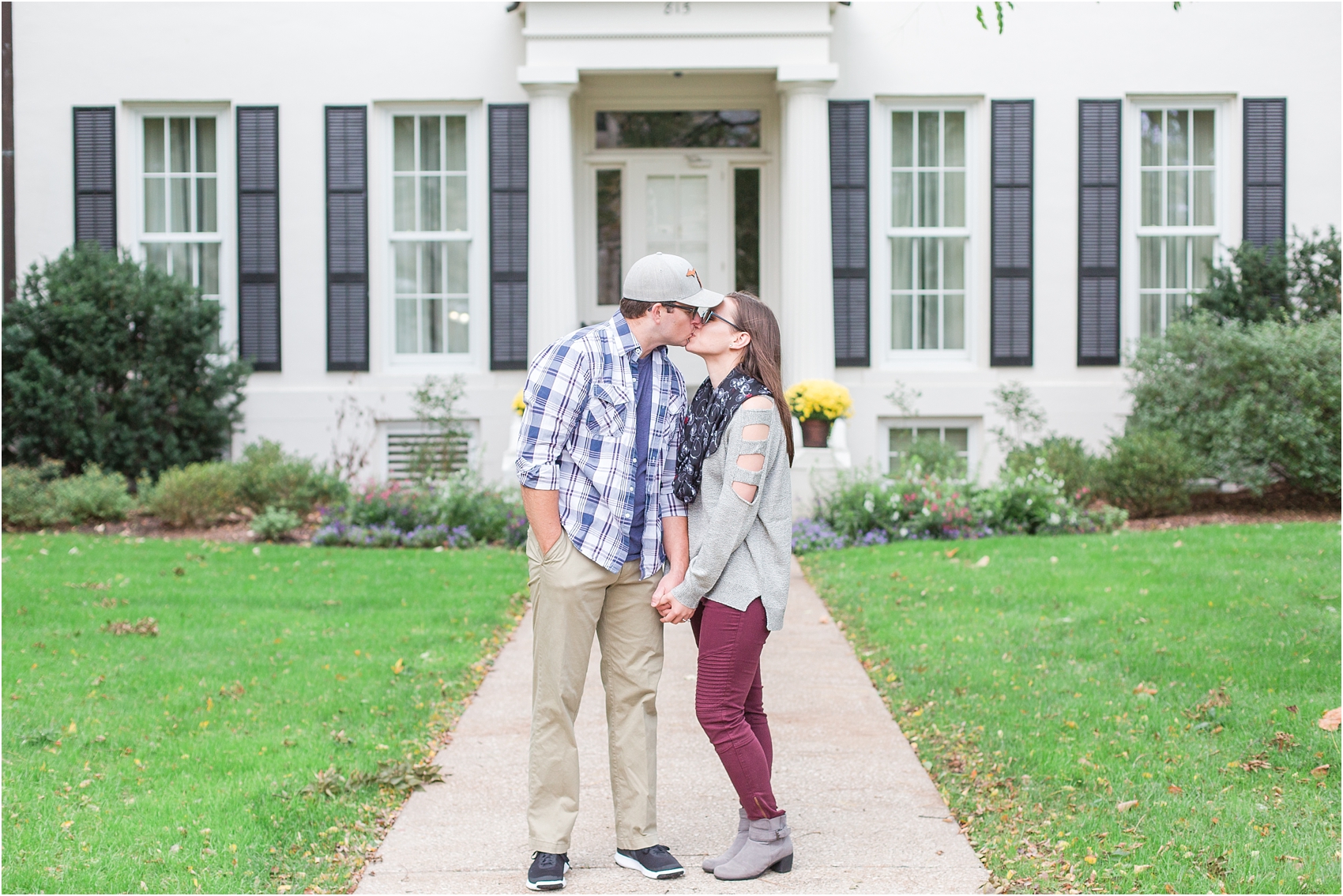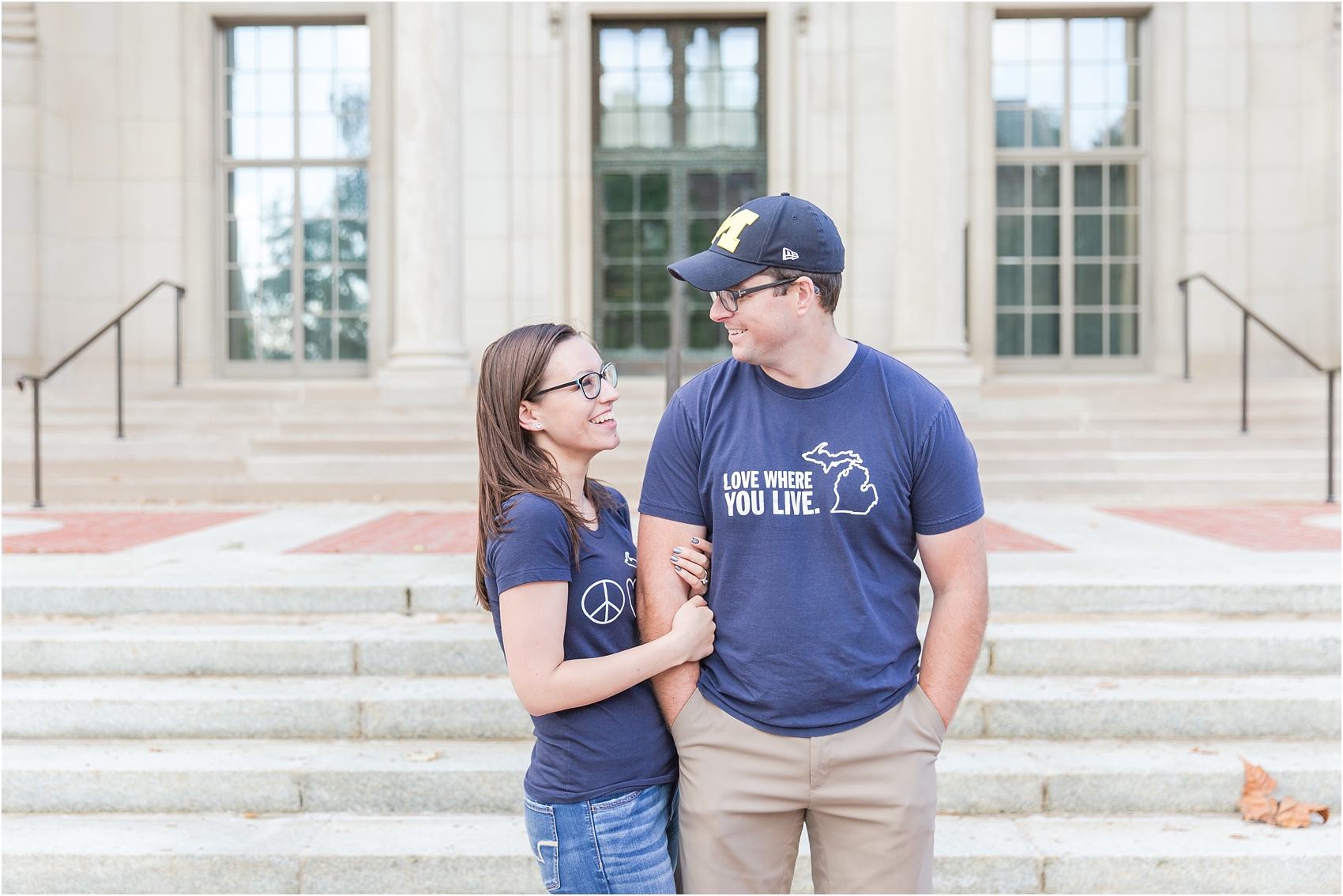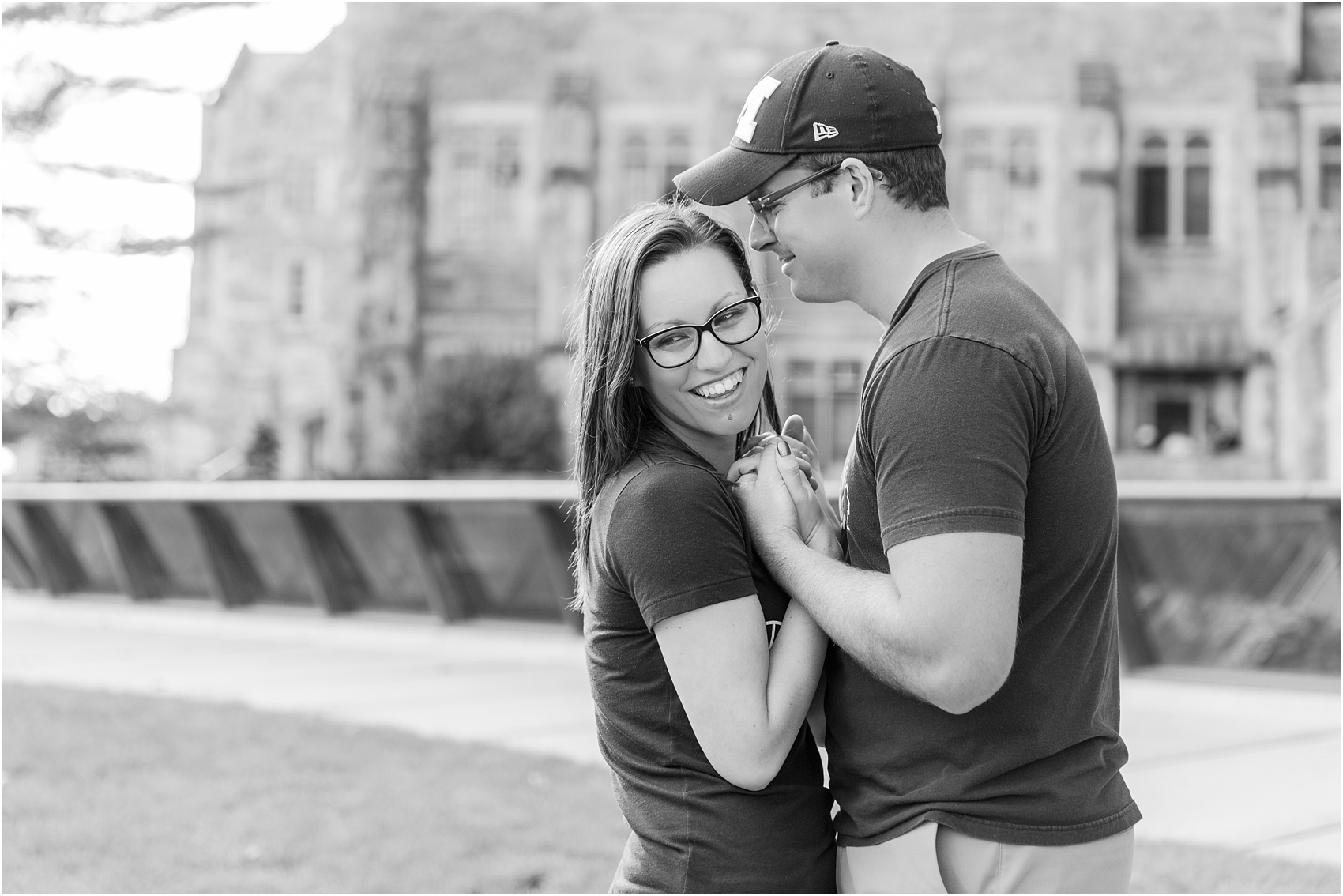 Location: University of Michigan in Ann Arbor, MI
Photographer: Courtney Carolyn Photography
(Also a special shout out to my amazing assistant, Scott! Your help and patience are always a blessing to me!)
Join the Conversation!
Did you enjoy something about this engagement session?! Did something about this couple's story speak to you? I'd love to hear your thoughts and read your comments below! I want to thank you all so much for participating in my community and joining in on the online conversation. If you would like to share what you've read, please use the share button below!