Since Jess and Pat live in separate locations (sometimes a whole country or continent apart!), they don't see each other every day like most of my engaged couples and they take advantage of any opportunity to see each other! Both Jess and Pat are in the Air Force, and sometimes have to go to great lengths to spend time together, like the time when Pat proposed.
Jess and Pat found out that they would both be able to get some time off if they were running in the Air Force Marathon . . . so they decided to enter into the marathon just so they could have a few days together!!! Which is a little crazy, but I totally understand that you have to do what you can in order to see one-another! So Jess and Pat ended up traveling to Ohio for the Air Force Marathon and the day before the race they decided to go on a hike to unwind and stretch their legs. Jess told me that they found their way to this beautiful bridge, and Pat asked her if this hike crossed off anything from their shared bucket list.
Jess and Pat both share a bucket list on Evernote of adventurous things to do together for those few and far between times when they are able to see each other! Such a cute idea, I think! Jess answered Pat with, "I'm not sure if it crosses anything off, but we can figure that out as we continue the hike." Pat insisted and said, "Nah, can you show me." Thinking nothing of his request and that he just wanted to have another look at the list, Jess pulled it up in the app and that's when she noticed a new item added to the very bottom of the list! It was an entry titled "Get down on one knee and ask you to marry me." At this point, Pat did drop down to one knee in the middle of the bridge as ask Jess to marry him. Her first response was tears, followed by yes!! ***AHHH!! :) I love their proposal story so much! ***
To top this off, Pat arranged for dinner reservations and had champagne waiting for them at the table! Jess told me about this perfect and romantic proposal when we first chatted over the phone (I was here in Michigan, while she was on her way to Afghanistan!), and said the only UN-romantic part was that they had to then run a marathon the next day! Ha! I was so happy when we were all able to coordinate our schedules, and I was able to photograph their engagement photos in downtown Ann Arbor and while we explored the Nichol's Arboretum.
Jess and Pat - Thank you so much for spending the evening with me, you both were just so amazing and I had the best time getting to know you even better! From the way you make each other smile and laugh, I know your wedding day will be just as amazing!! Congratulations again!!
Love,
Courtney
I hope you enjoy some of my favorites from Jess and Pat's engagement session!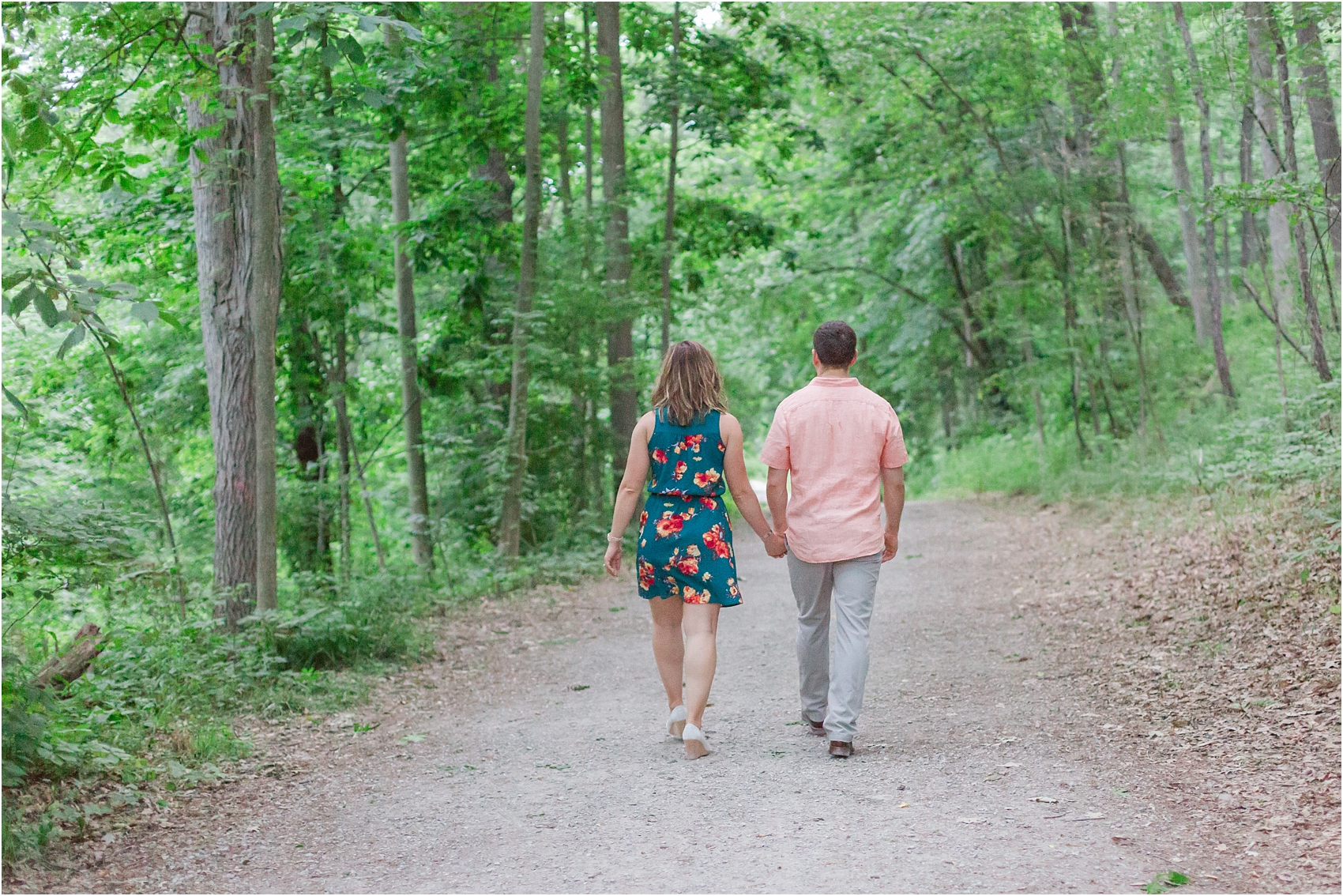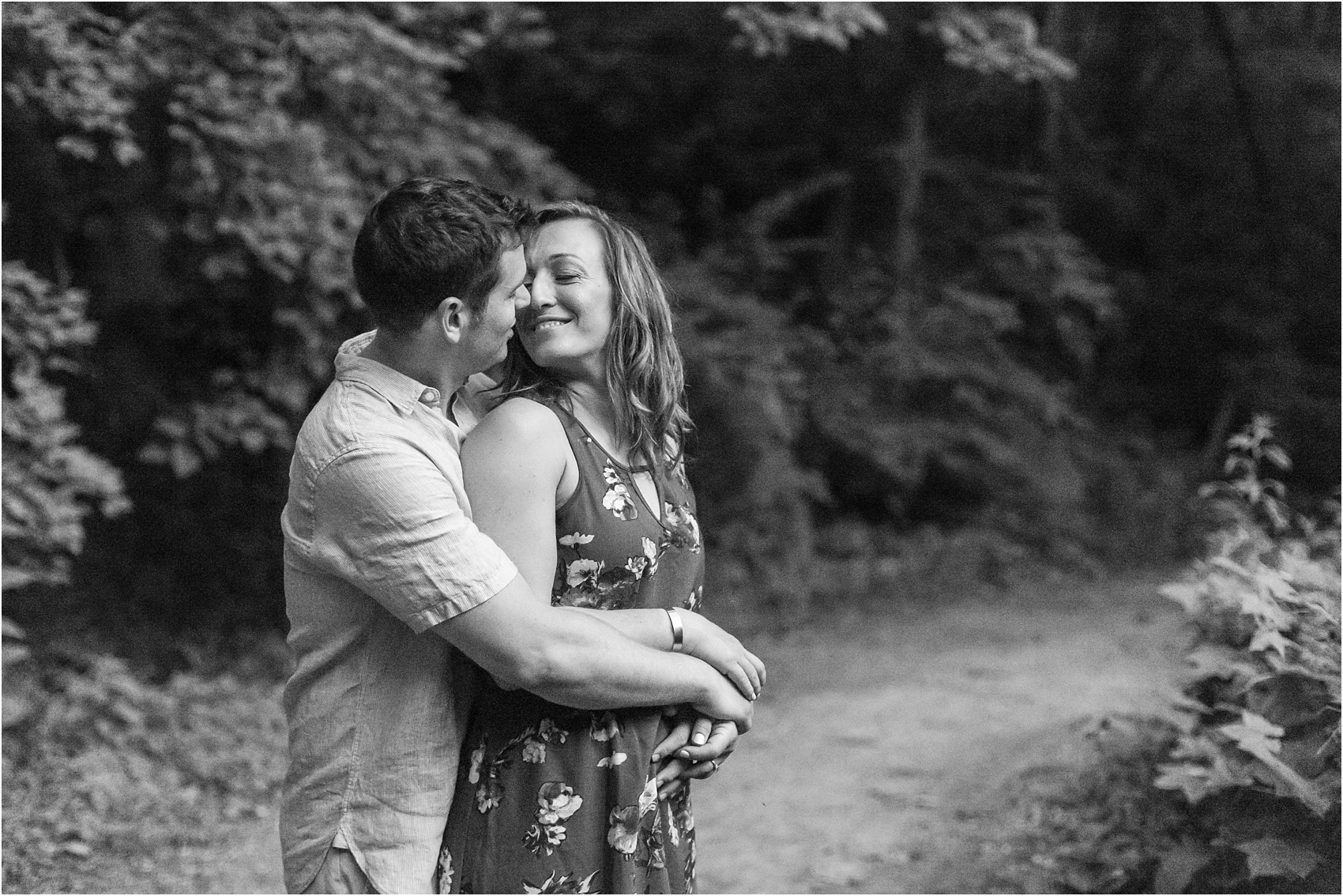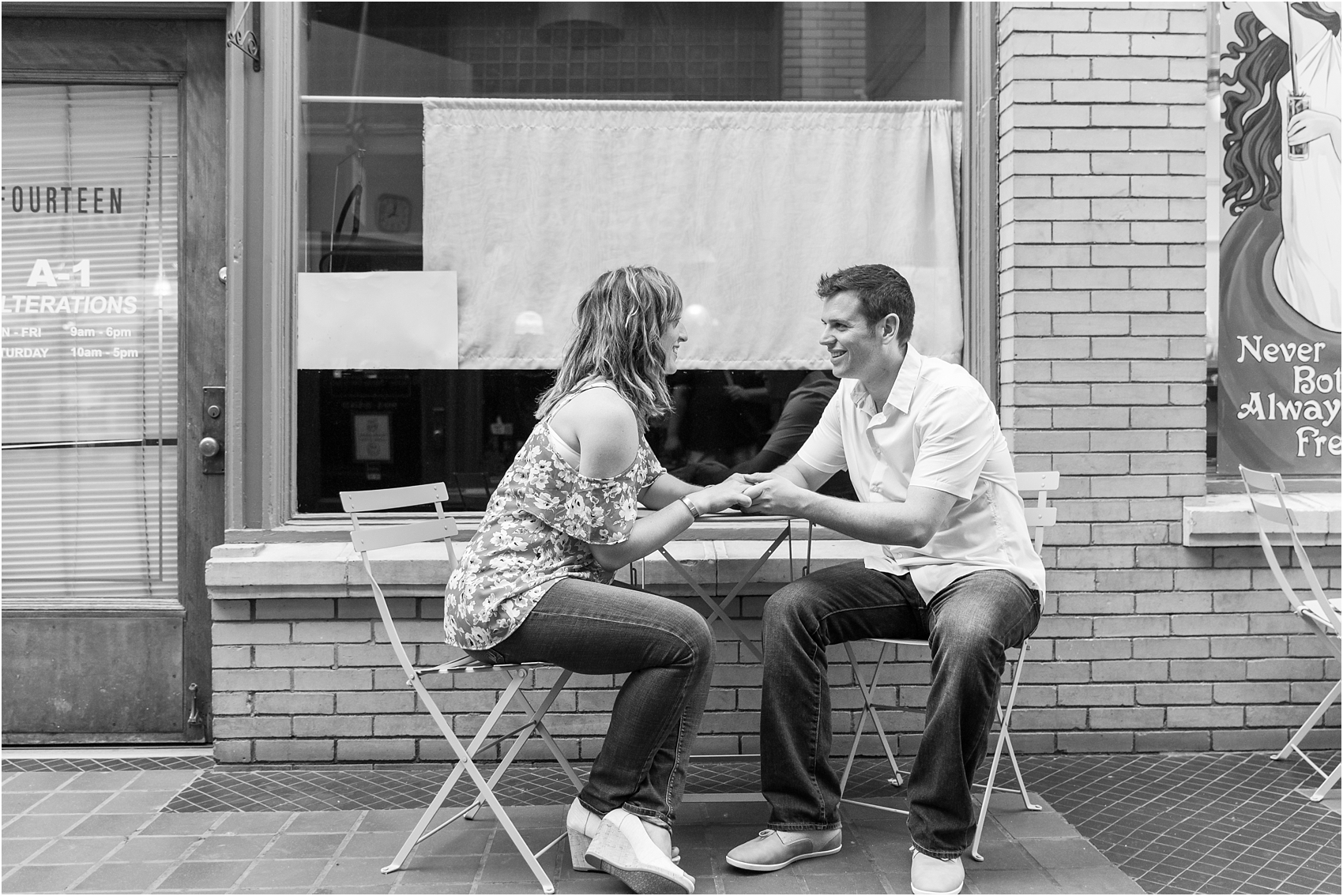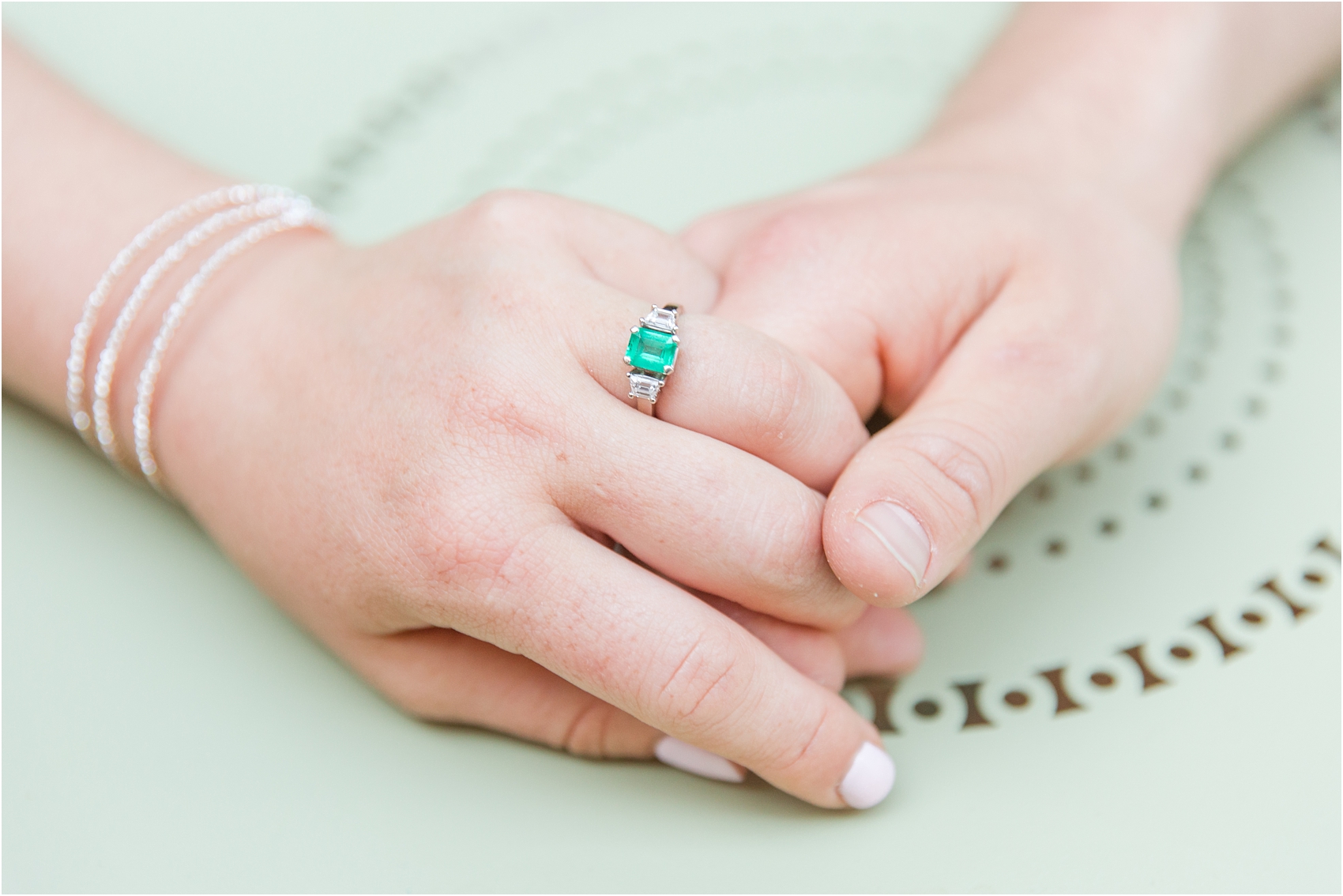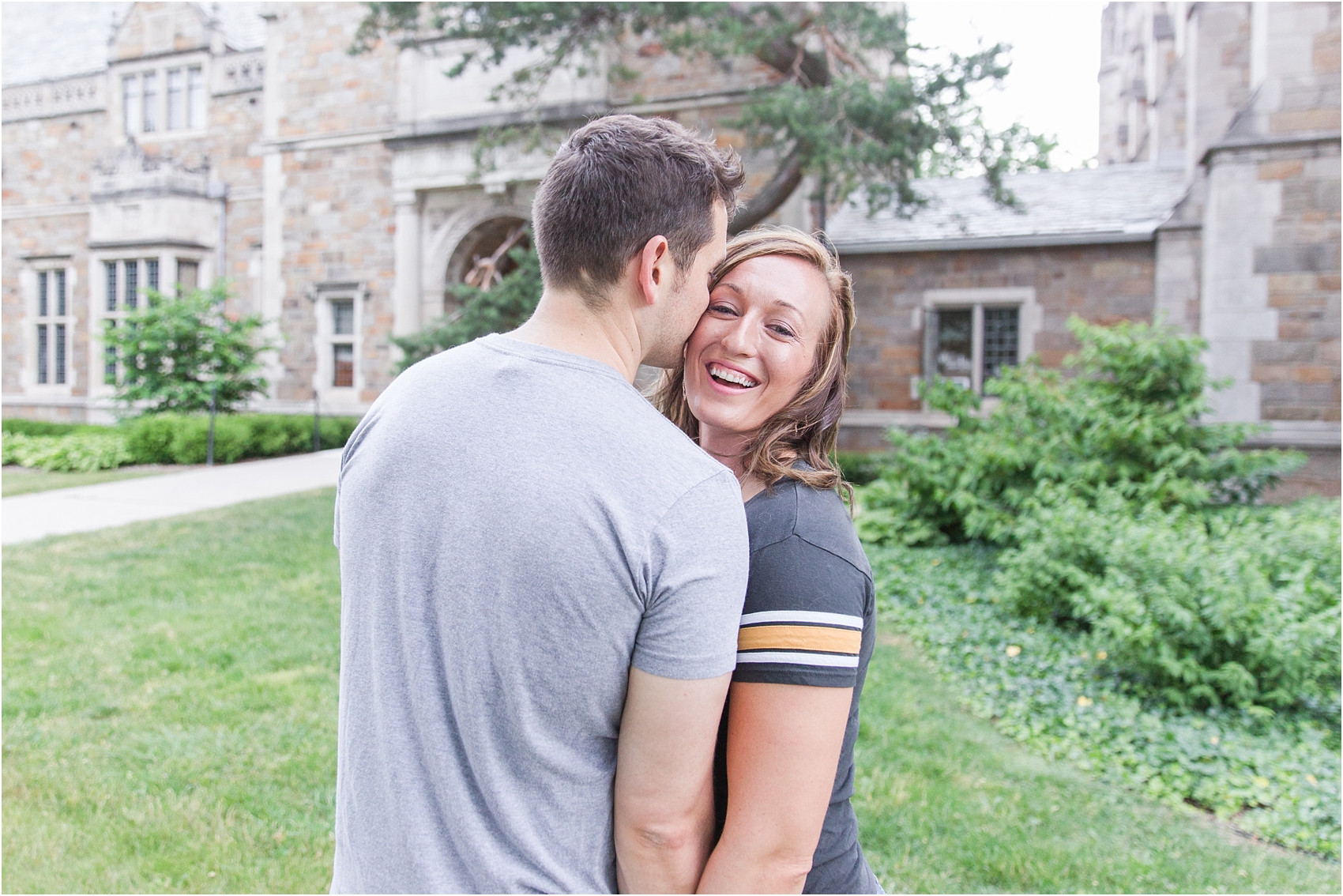 Join the Conversation!
Did you enjoy something about this engagement session?! Did something about this couple's story speak to you? I'd love to hear your thoughts and read your comments below! I want to thank you all so much for participating in my community and joining in on the online conversation. If you would like to share what you've read, please use the share button below!