Spending the evening with Lindsey and Jon was a total dream! Their engagement session at the Indian Springs Metropark in Clarkston, MI was everything I love about fall; cool weather, gorgeous colors, and a dreamy sunset with a ton of golden light! . . . The only thing we had to worry about were rattlesnakes! Ahh!⠀
⠀
I didn't know we would be walking through one of Michigan's only rattlesnake habitat's until right before the session started, but I would bravely return for these two right here! (By the way, who knew there were rattlesnakes in Michigan?! - not me!) Lindsey and Jon were so much fun and totally distracted me from any noises in the tall grass. I've actually known Lindsey since college and I loved catching up with her and hearing all about their wedding plans for next year!! Even though there were potential dangers underfoot, both Lindsey and Jon had the best attitudes the entire time.
I hope you enjoy some of my favorites from Lindsey + Jon's engagement session!
Love,
Courtney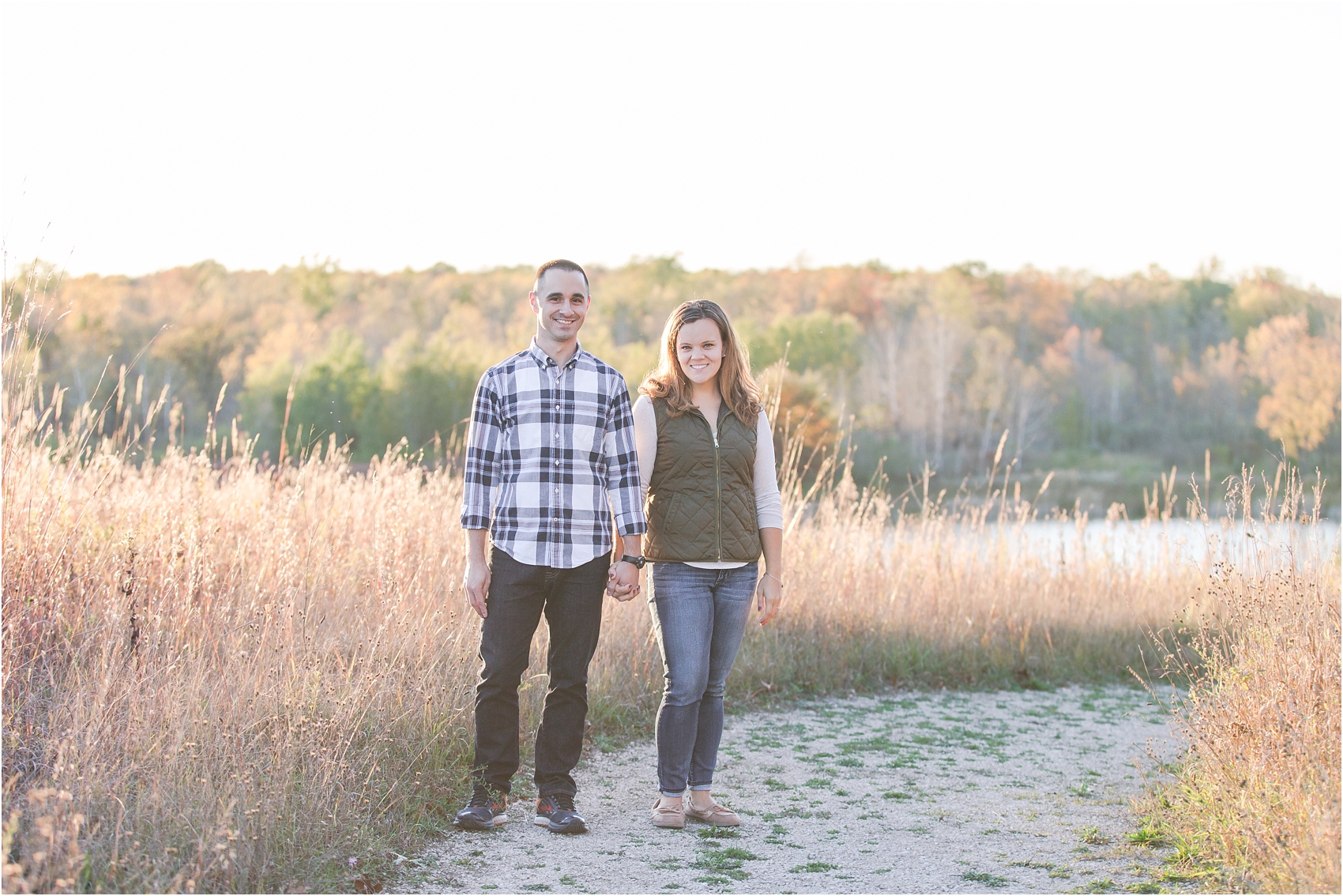 Location: Indian Springs Metropark in Clarkston, MI
Photographer: Courtney Carolyn Photography
(Also a special shout out to my amazing assistant, Scott! Your help and patience are always a blessing to me!)
Join the Conversation!
Did you enjoy something about this engagement session?! Did something about this couple's story speak to you? I'd love to hear your thoughts and read your comments below! I want to thank you all so much for participating in my community and joining in on the online conversation. If you would like to share what you've read, please use the share button below!