Madison and Brandon's wedding day was an absolute dream! It was held at Crystal Gardens Banquet Center, in Howell, MI with the ceremony taking place in the outdoor chapel and the reception in the ballroom. It was one of the most sentimental and beautiful weddings I've had the honor of photographing!! Truly magical, before you add in all of the Lord of the Rings inspired-elements!
Madison looked stunning in her Cinderella-inspired wedding gown as she walked down the aisle and both family and friends could not hold back tears during the ceremony and as Brandon recited his vows to Madison! Keep scrolling to see and read about all the amazing details from their wedding day (including THE CUTEST story about Taco Bell)!
I hope you enjoy some of my absolute favorites from their wedding day!
Getting Ready - All of Madison's bridal details were so unique and so very Madison! Everything from the forest-inspired invitations to her art-deco wedding band to the fact that she had a copy of The Hobbit on hand . . . It was all just so amazing, and I could not get enough of all the creative elements that she brought in for the wedding!
Madison even warned me saying, "Nerd Alert: I wanted something that echoed the Evenstar pendant that Arwen gives her love Aragorn in the Lord of the Rings. We are actually getting married on the same day as Aragorn and Arwen, as well! Midsummer's Day! My ring is much simpler than Elvish jewelry, but I have a two piece ring: my original engagement solitaire accompanied by a second ring that has leaf-shaped pieces. Together it looks very art deco or roaring 20's.
Brandon's ring is called a "Möbius Strip." He's an engineer, so it made sense for his ring to reflect his science-y approach to things. It basically is a ring with a twist in it, so it only has "one side." It has no beginning or end or top or bottom, so it's a good symbol for unending love." **Don't you just LOVE THAT!! ***
First Look with Dad - Although Madison and Brandon decided not to see each other prior to the wedding ceremony, Madison did want to share a first look with her dad! I think I love father-daughter first looks just as much as bride and groom first looks!
Ceremony - As the score from the Lord of the Rings played, guests found their seats in the open air chapel before the wedding party began the procession down the aisle! They couldn't have asked for a nicer day, although the day before I was watching the weather like a crazy person because it had called for a lot of rain, but thankfully the storms moved right past the area!
Scott, helped me capture Madison and Brandon's wedding ceremony and he did such a great job! While I was up near the alter photographing close-ups of everything happening, he could stand near the back or to the side and capture an alternative perspective and things going on! One of my favorite's that he captured is when Brandon's mom reached across the aisle for Madison's mom's hand after Madison and Brandon stepped up onto the alter to recite their vows!
After the ceremony, Madison, Brandon, and their wedding party headed out to the Howell City Park for some group portraits! Madison told me that she wanted a wooded setting for some of the photos, if possible, and I was so happy when I came across this park while location scouting! It has everything; greenery, tall trees, and even a lakefront!
Madison and Brandon entered their reception and then danced to Elvis Presley's "I Can't Help Falling in Love With You," before taking their seats at the head table!
***If you've been scrolling to try and find out about the cute Taco Bell story: HERE IT IS!!**
Three speeches and toasts followed, with one standing out most vividly in my mind because of, well, the Taco Bell! Brandon's brother Nick was giving his speech when at one point he mentioned having a special surprise for the bride and groom . . . and that's when someone walked in with a Taco 12 Pack!! Nick said that Taco Bell has a special meaning for all of them, and Madison and Brandon were shocked and elated to see those tacos being walked their way!
I found out later that Brandon's parents actually got Taco Bell on their wedding day and have the cutest photo to prove it and so Madison and Brandon kept with the tradition! Any Taco Bell tradition is a good tradition in my opinion!!
Madison shared the sweetest dance with her dad! Then it looked like Brandon had so much fun dancing with his mom before the dance floor opened up for guests to start dancing the night away!
Now, to ONE OF MY FAVORITE PARTS! Romantic sunset portraits of Madison and Brandon!!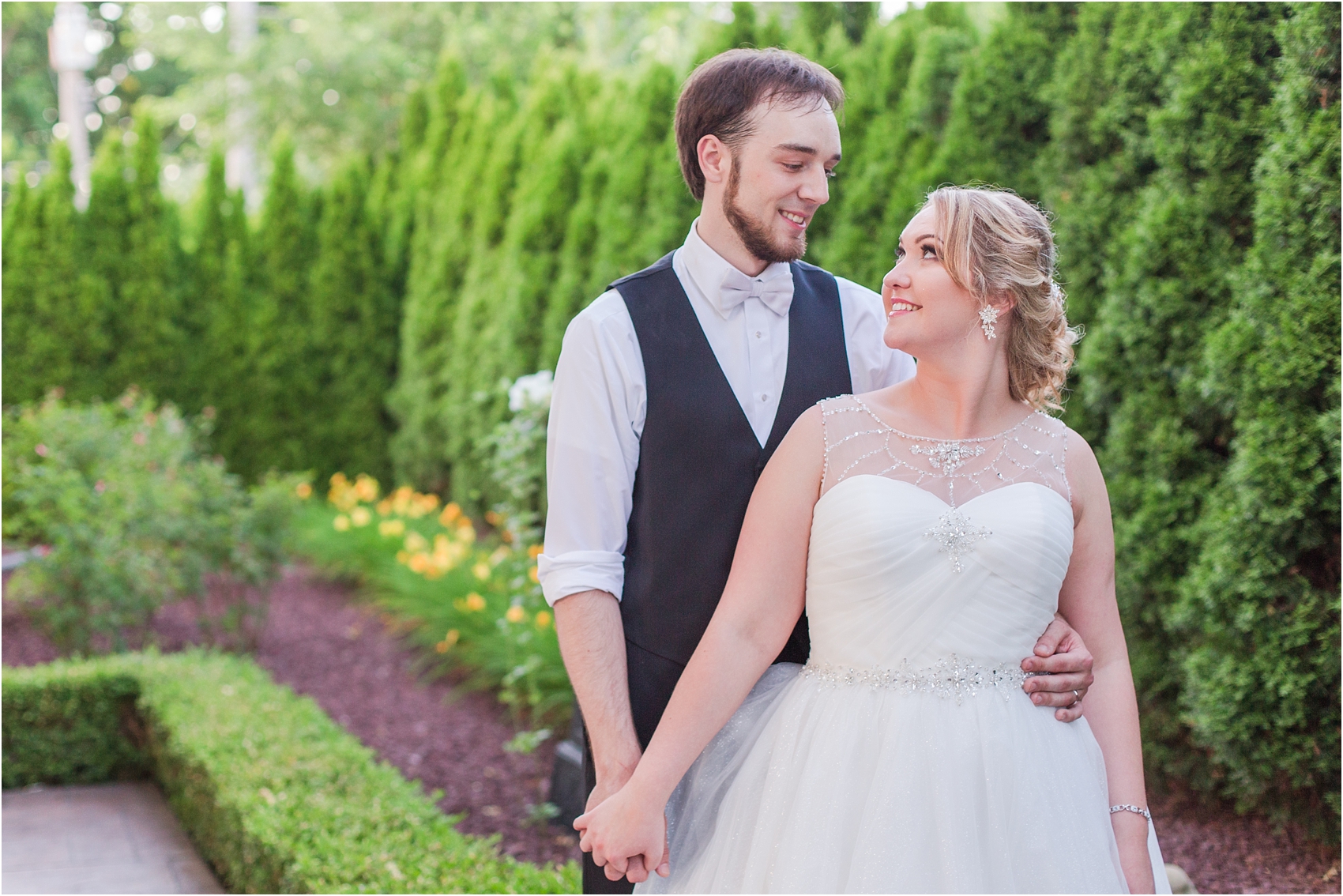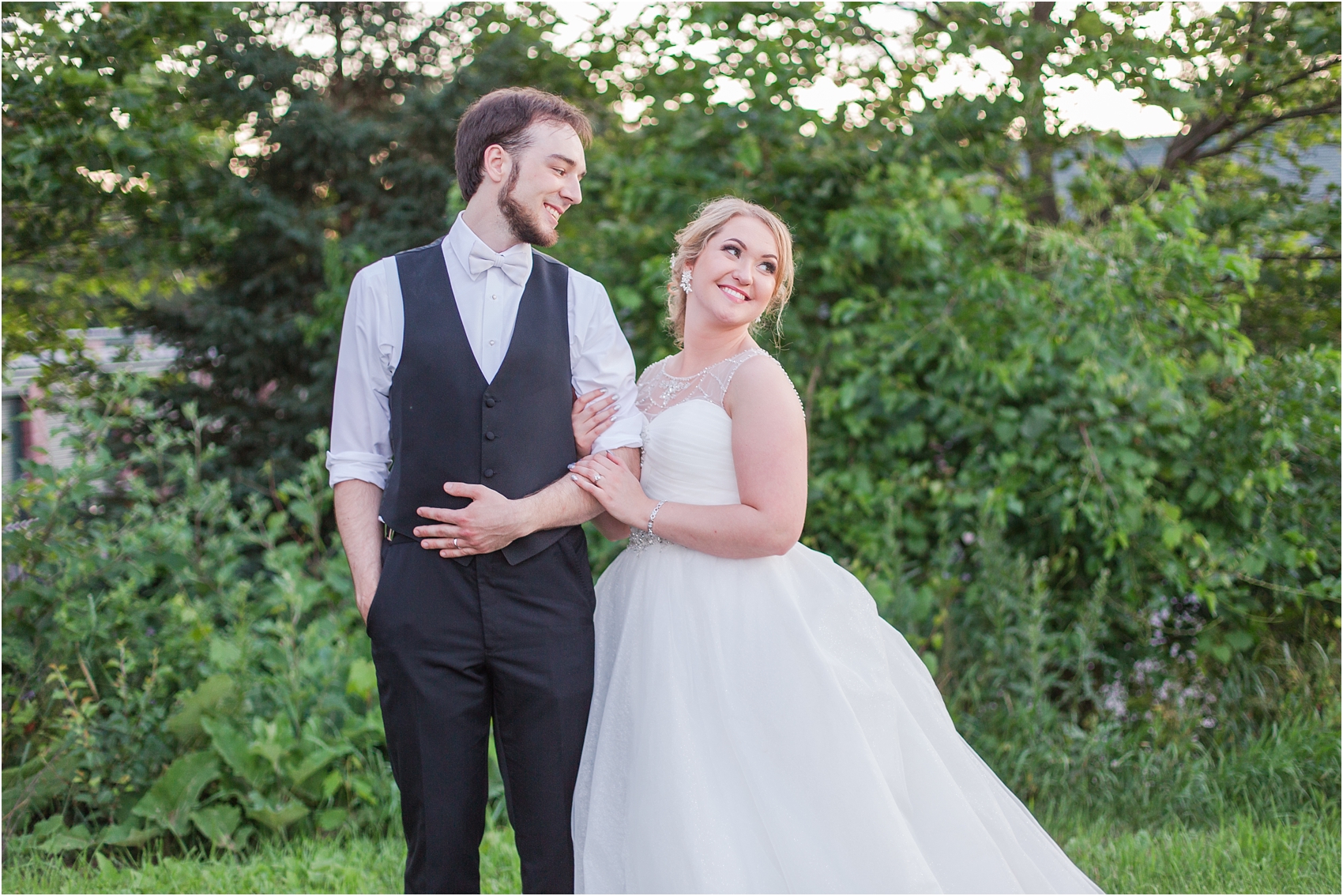 Join the Conversation!
Did you enjoy something about this wedding?! Did something about this couple's story speak to you? I'd love to hear your thoughts and read your comments below! I want to thank you all so much for participating in my community and joining in on the online conversation. If you would like to share what you've read, please use the share button below!