Being by the water and at the beach is definitely my happy place! When I get to travel to a beautiful Michigan beach AND photograph an engagement session at the same time, I am in HEAVEN!! Kristen and Dave's engagement session has become one of my all-time favorites (although I'm pretty sure I say that about every new engagement and wedding I shoot! Ha!).
Kristen and Dave invited me up to Charlevoix, MI for their destination engagement session and everything was absolutely perfect from the dreamy light to the warm summer breeze off the lake - it was so much fun and these two were so cute together!
Kristen and Dave showed me around the charming downtown, dreamed aloud about boating adventures as we walked through the marina, and basically forgot I was there by the time the sun was setting and they were enjoying the beach. :) Dave even said, "For the next photo I want to pick Kristen up like in a scene from the Notebook or something" . . . (AHHH! How adorable is that?!) You go Dave!
Keep scrolling to see that photo and all of my absolute favorites from their romantic engagement session below!
Love,
Courtney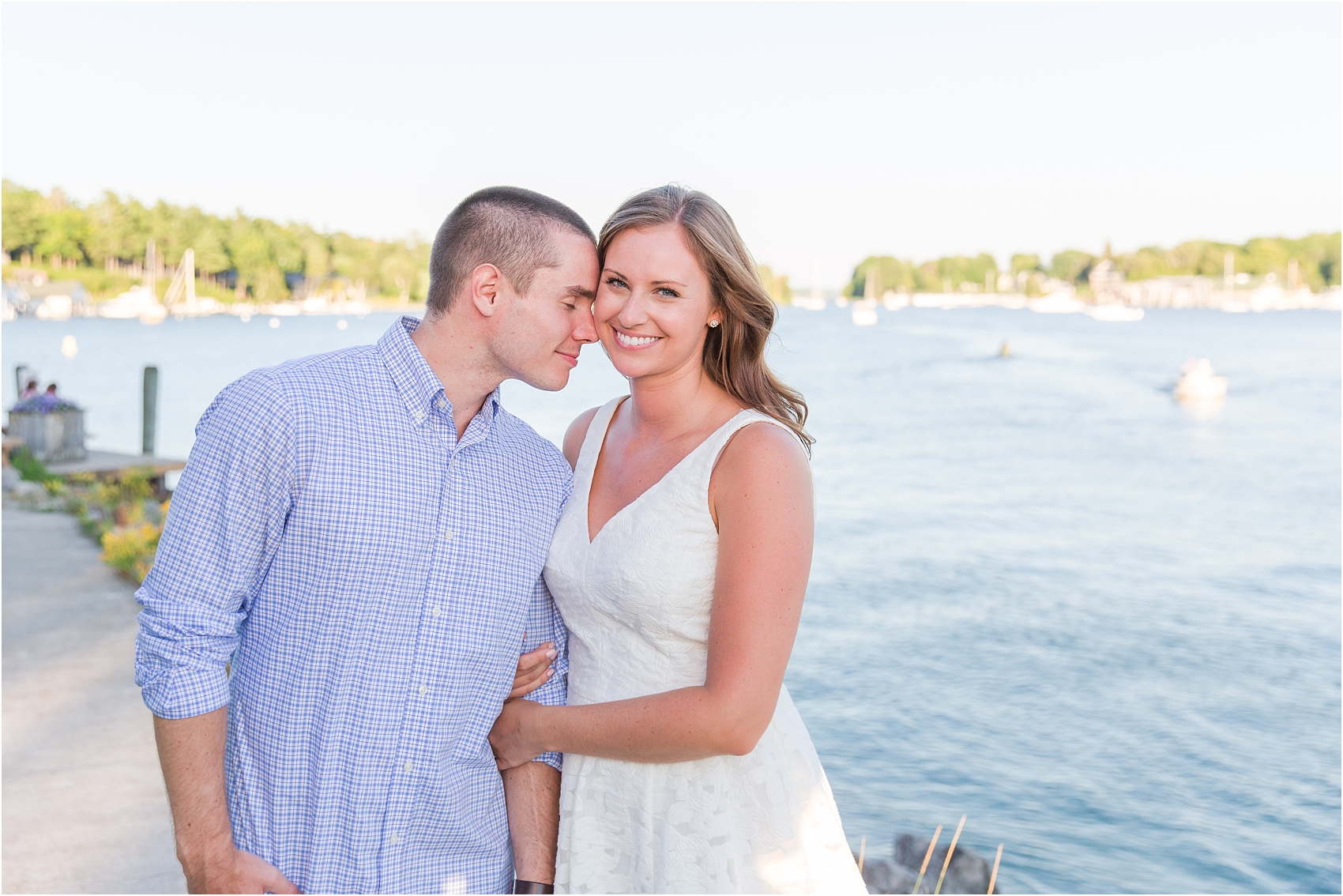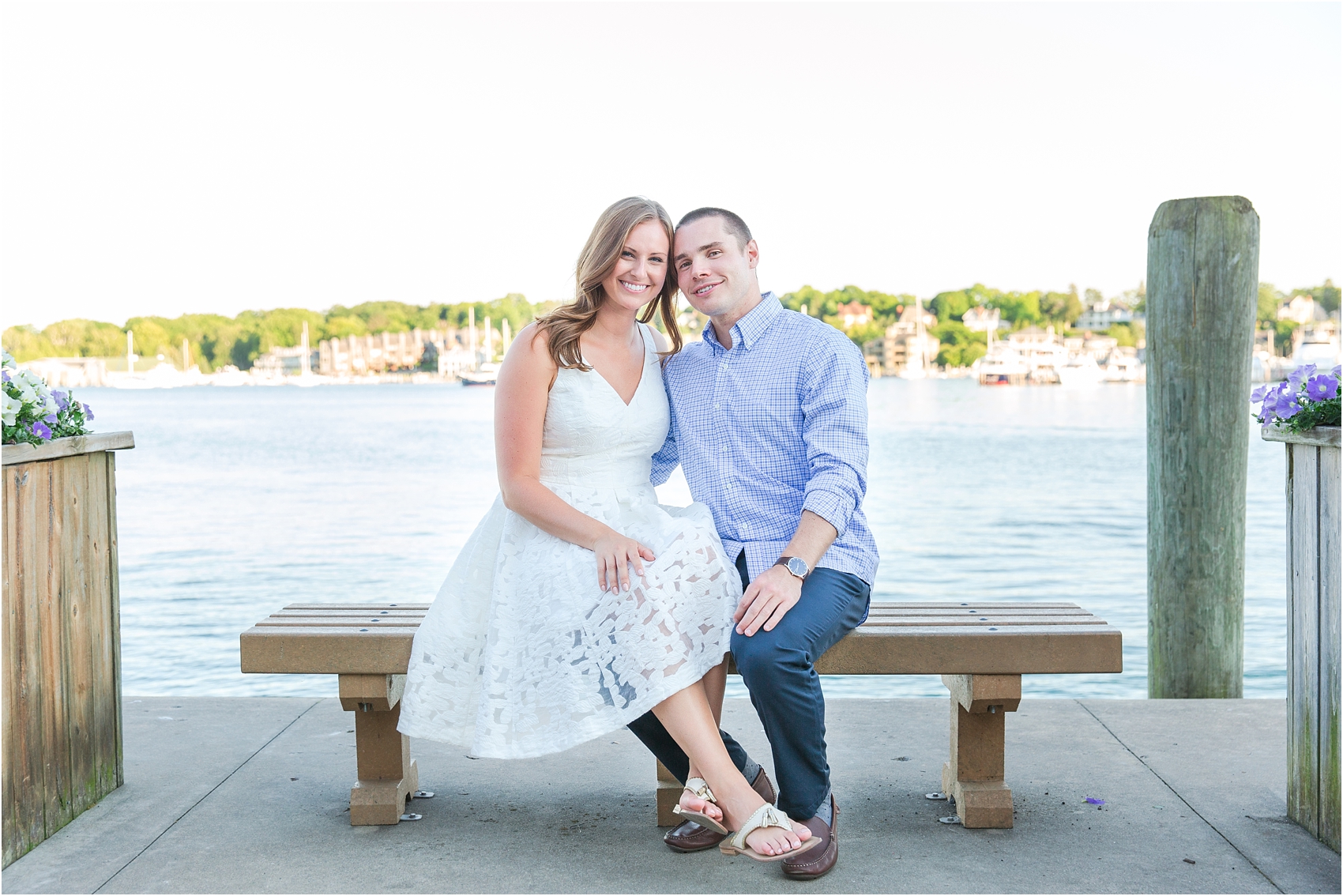 Kristen and Dave were so natural with each other and there are so many images where I caught them sharing genuine belly laughs, cute little nuzzles, and sweet forehead kisses with each other! I can not WAIT until their wedding day because if it is anything like their engagement, it is sure to be filled with just as much love and candid moments!
You can just tell that Dave's sense of humor is something that Kristen loves about him and his adoration for her just pours out of his eyes when he looks at her! There was one moment in particular as we all walked around, Dave turned to me and asked, "am I being too crazy, do we even have any good ones of us?" . . . My response, "Heck yes!!" I love that these images don't feel super posed, but natural and effortless!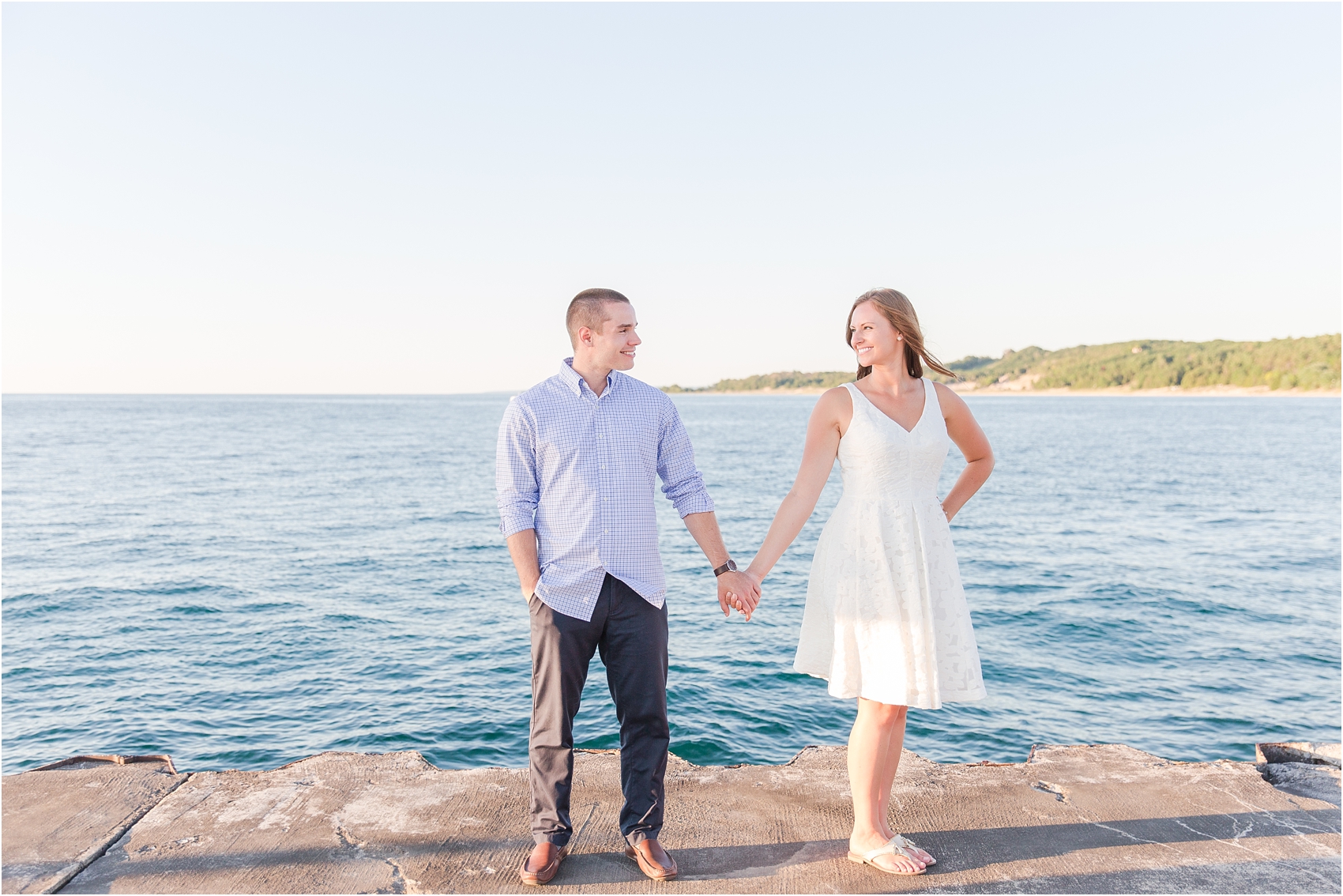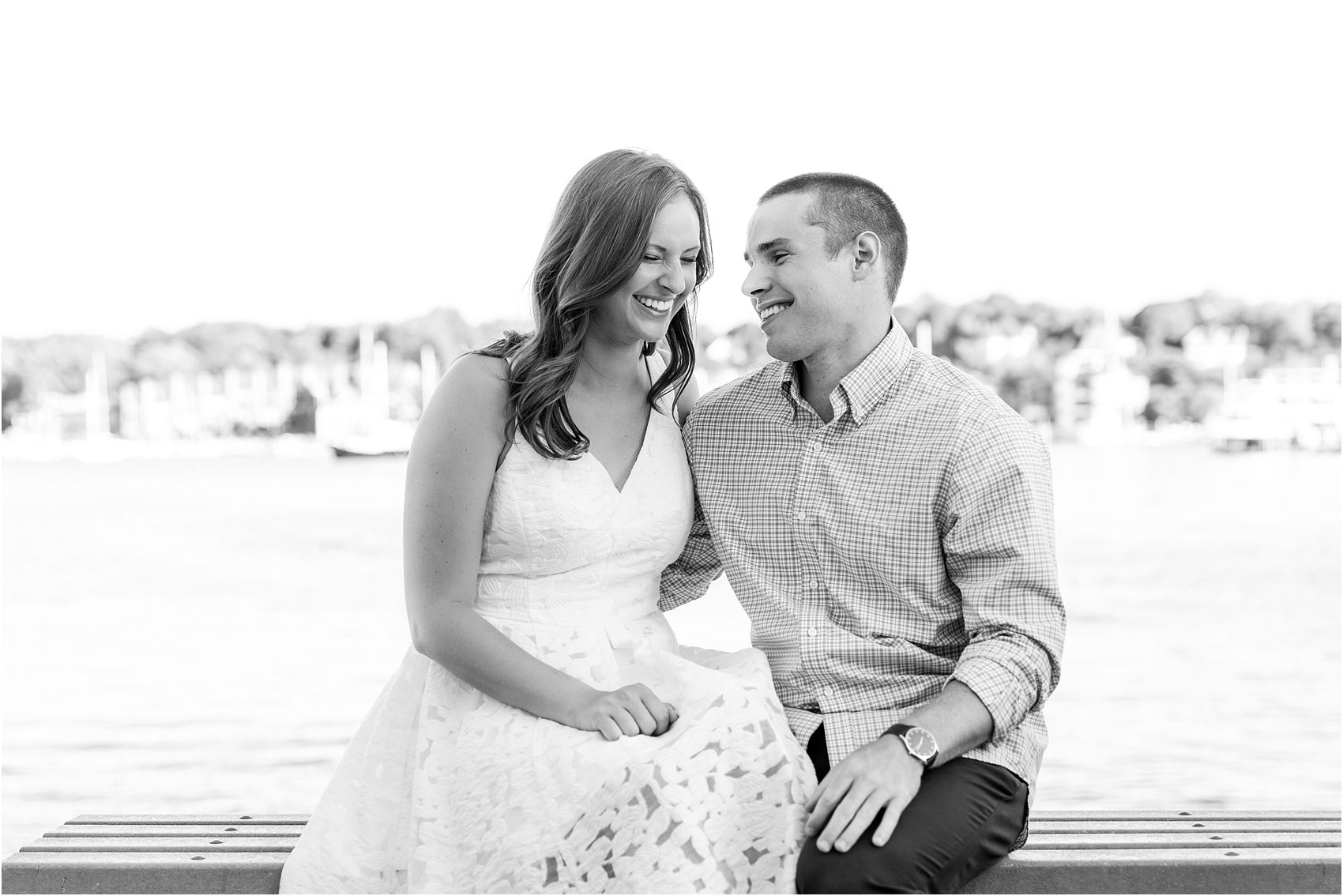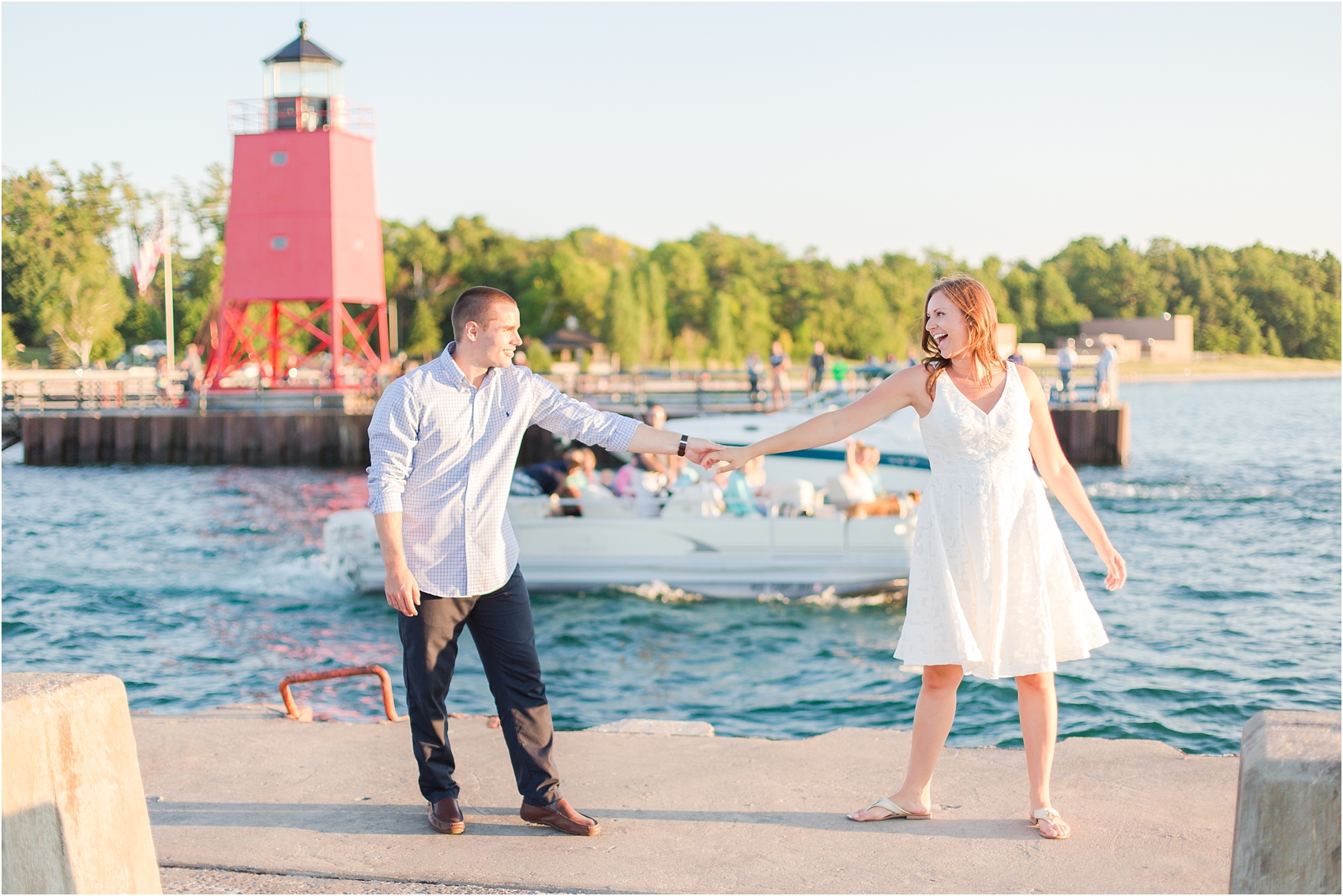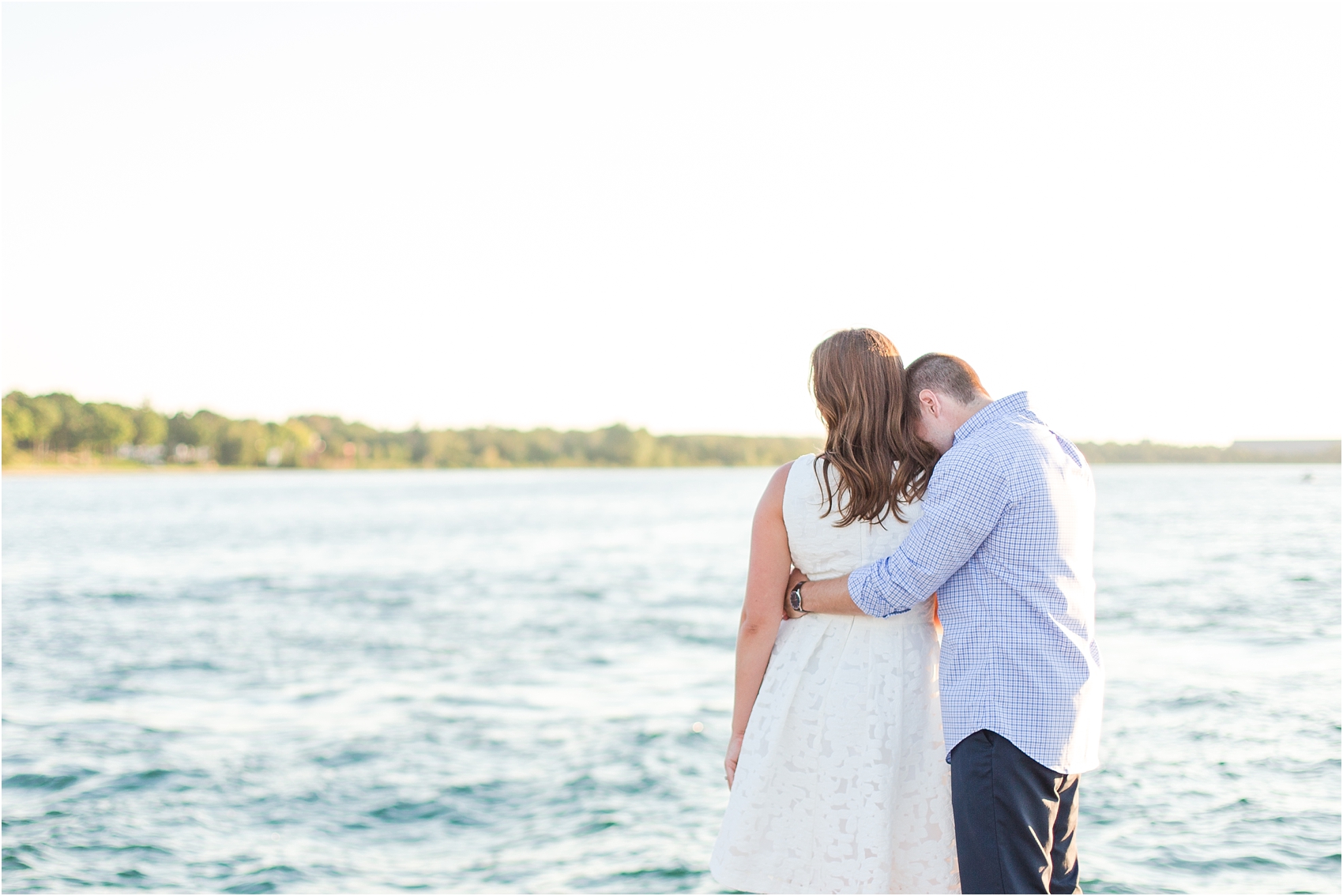 The amazing blue water and the golden light are just breath taking on the West side of the state and there were so many places to explore in downtown Charlevoix! I definitely recommend visiting this area if you ever get a chance because I could spend hours and hours hanging out in the city marina, at the sandy beach, and in the downtown shops!
Now . . . Brace yourself for Kristen and Dave's cuteness! These photos in particular just make my little photographer heart swoon!
Join the Conversation!
Did you enjoy something about this engagement session?! Did something about this couple's story speak to you? I'd love to hear your thoughts and read your comments below! I want to thank you all so much for participating in my community and joining in on the online conversation. If you would like to share what you've read, please use the share button below!